What's New

|

Corporate

|

Fund Raisers

|

Wholesale

|

Shipping

|

Order Form

|

Customer Comments

|

FAQs

|

Contact Us
Down on the Farm Maine Wreaths is delighted to announce an expansion of our product line distinctive Maine gift baskets! Selections include gifts for the coffee lover, tea drinker, and connoisseurs of delicousness. As the seasons change, our gift baskets will also vary, creating unique ways to celebrate birthdays, weddings, births, anniversaries or say thank you to friends, neighbors or colleagues. We think you will enjoy our holiday options and invite you to check back often to see our latest offerings! If you do not find just the right gift, please contact us and we would be glad to assist you in creating a basket design of your own.

Gift Baskets That Will Brighten Their Day
Share any item on this page with your friends by using the "Pin It" button.
Christmas Morning Breakfast Basket - Our Christmas Morning Breakfast has all the family favorites in a gorgeous 12" oval basket. Start the special day off with a cupful of Maine-made Sea Coast coffee while you bake a batch of Blueberry Oat muffins, and prepare a bounty of Buttermilk pancakes. Of course, no pancake would be complete without Maine Maple syrup, Maple Sugar or delicious Wild Blueberry-Ginger and Strawberry-Rhubarb jams. This gift basket is the beginning of sweet holiday memories!

This basket contains:

8 oz. Maine Made Maple Syrup
4 oz. Maple Sugar Shaker
16 oz. Buttermilk Pancake Mix
16 oz. Blueberry Oat Muffin & Sconce Mix
4 oz. All-Season's Blend Coffee
8.25 oz. Maine Wild Blueberry-Ginger Jam
8.25 oz. Strawberry-Rhubarb Jam


Price: $59.95

Warm Wishes Gift Basket - What is the best remedy for a cold winter's day? Our Warm Wishes Gift Basket. This satisfying collection of winter provisions includes mixes for vegetable soup, garlic biscuits, white chip cookies, coffee and, of course, the perfect chilly day medicine—hot chocolate! And to enjoy the hot beverages even more, we have added two ceramic mugs. This gift basket is sure to warm their hearts!

Two 14 oz. Ceramic Mugs
Jimbo's Harvest Garden Soup Mix
Bakewell's Garlic Biscuit Mix
Momma's White Chip Cookie Mix
2 oz. Peppermint Blizzard Coffee
Hot Chocolate packets

Santa's Treat Basket

-

Looking for that perfect gift that's not too small or too big? Our Santa's Treat basket is just right! Ideal for a holiday indulgence, we have collected some distinctive Maine-made sweets and coffee, even a festive mug, and created this delightful basket.

2 oz. Peppermint Blizzard Coffee
14 oz. Ceramic Mug
.5 oz. Chocolate-covered Fruit
1.5 oz. Maple Moose Candy
6- Piece Chocolate Sampler




Company's Coming Snack Basket

- This generous gift basket contains a delicious variety of snacking favorites sure to please a crowd! From nuts to sweets to crackers and dips, this basket is perfect for a holiday gathering or to send as a thank you. Lots of Maine-made choices for lots of folks to enjoy.

s 7" x 7" x 6" box contains:

( 1) 8.25oz Maine Strawberry-Rhubarb jam
(1) 2 oz Maine Casco Bay coffee
(5) Assorted teas
(1) 4.75 oz Nonni's Biscotti
(1) 14oz Maine-themed mug
(1) Maine hand-painted slate magnet
(1) Magnetic "Maine" notepad

Price:

$49.95
Click Photos For A Detailed Image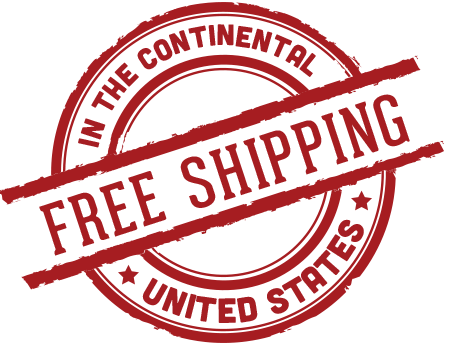 Questions? Just call 1-888-448-7752 or email us.